Law firm cleared of discrimination charge
A criminal defence firm has been cleared of discrimination allegations after telling a trainee solicitor she was being let go three weeks after she said she was pregnant.
Following a three-day hearing last month, the Employment Tribunal at Watford found that directors of south east firm Lawtons Solicitors Ltd had decided not to retain the woman several months before her pregnancy was revealed. Her discrimination claim was dismissed, with the claimant ordered to pay £3,000 after the tribunal ruled she should have dropped the case more than a year ago.
In an unusual postscript to the ruling, Employment Judge R Lewis also took time to praise both the claimant's achievement in qualifying as a solicitor and the firm for providing her a pathway to success.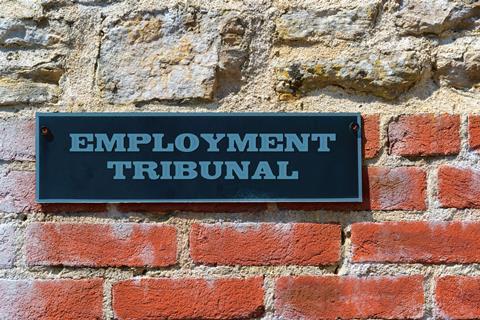 The tribunal heard that the claimant had joined the firm in 2012 as a case worker in prison law and she began a training contract four years later, at the same time as another trainee.
The judge accepted that the two directors of the firm had made a joint decision in the last week of April 2017 that the claimant would not be offered a job as a qualified solicitor. This decision was made with no knowledge of the pregnancy. It was accepted by the tribunal that the directors told other senior colleagues at the firm of their decision, and also told the other trainee that she would be offered a post-qualification job.
The claimant notified the firm of her pregnancy in mid-October 2017 and was told in early November she was not being kept on. The tribunal found no link between these two events, and indeed it was found the firm's priority during those three weeks was to take advice so it acted lawfully and correctly in implementing its dismissal decision.
The judge noted that neither the claimant nor the other trainee had taken the traditional route to qualification, and praised them for their achievement. He added: 'It is entirely to the credit of this respondent, and its directors, that they have provided the pathway to [trainees] towards legal qualification, without the slightest regard to any of the traditional sources of bias or prejudice. The achievement of the two women is therefore not just their own individual achievement, but owes much to the support which both received towards qualification.'
Filters

Archives

Follow us