Lawyers behaving badly?
New advocates risk losing 'the inherent sense of how to behave in court', the chancellor of the High Court has warned, saying formality must be maintained in online hearings.
Sir Julian Flaux said the profession needs to 'guard against unintended consequences of informality' as it considers whether to adopt remote hearings permanently. In a speech at the Chancery Bar Association, Sir Julian noted that barristers now take instructions via WhatsApp during proceedings; that parties speak more freely among themselves; and that litigants in person are behaving less appropriately.
'To talk about the dignity of the court probably sounds self-regarding and maybe even a little pompous. But an element of formality in a courtroom is important, and serves to demonstrate the seriousness of the decisions being taken. Particularly in cases involving individuals and the economically disadvantaged, the outcome of a hearing can, and frequently does, have life changing consequences,' Sir Julian said.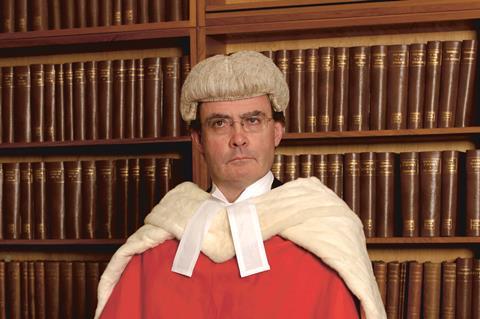 He added that in five years' time, 'new advocates coming up the system with less experience of live hearings might lose the inherent sense of how to behave in court. As well as the detrimental impact on their professional development, that might be accompanied by less regard for the rules of the court such as deadlines for filing documents with a risk that the system would slowly become less fit for purpose'.
The chancellor noted that the Police, Crime, Sentencing and Courts Bill, currently before parliament, proposes making permanent some temporary provisions on remote hearings introduced by the coronavirus legislation.
Such a move 'could only benefit' the Business and Property Courts, Sir Julian said. It would 'maintain the ability of clients and witnesses to participate in hearings remotely and enable the press and members of the public to observe hearings remotely. This would give the B&PCs an opportunity to build on the better elements of this method of resolving some disputes'.
Filters

Archives

Follow us